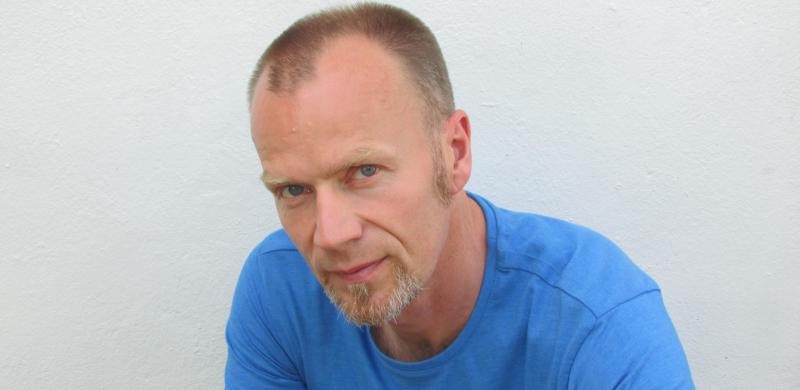 Biography
Jörn Schümann
Bass-baritone
Bass-baritone Jörn Schümann was born in Hamburg. After his high school diploma he attended the "Hochschule der Künste Berlin" and worked with Prof. Ks. Harald Stamm.
In 1997 he joined the "International Opernstudio of the Hamburgische Staatsoper" before becoming an ensemble member in 1999.
From 1999-2005 he sang many different parts. In his repertoire are roles like Biterolf / TANNHÄUSER, Sprecher / DIE ZAUBERFLÖTE, Samuel / UN BALLO IN MASCHERA, Melisso / ALCINA, König Fernando / DER LÄCHERLICHE PRINZ JODELET, Monterrone / RIGOLETTO as well as Ferrando / IL TROVATORE.
In 2006/07 he was engaged at the Theatre in Bremen where, among other roles, he sang Arkel / PELLEAS ET MELISANDE and was most successful in the main role of the Schreiber/Buch in the premiere "Keine Stille ausser der des Windes" by Sidney Corbett.
From 2007-2013 he was a regular ensemble member of the Deutsche Oper Berlin. His most important parts were Sprecher/Priester/ DIE ZAUBERFLÖTE, Kaspar/ DER FREISCHÜTZ, Kermarec /MARIE VICTOIRE, Bartolo/ LE NOZZE DI FIGARO and Monterone/ RIGOLETTO.
In the production with Anna Netrebko as Violetta his part was that of Dr. Grenvil in LA TRAVIATA at the Deutsche Oper Berlin in 2007. When singing the part of Zuniga at the Deutsche Oper Berlin in 2010, Jörn Schümann worked together with Elina Garanca as Carmen and Roberto Alagna; in 2011 he was singing the role of Abimelech in SAMSON ET DALILA with José Cura and Vesselina Kasarova in the title roles.
In May 2013 he successfully interpreted the part of Brandolf in the special production for the 34th German Protestant Kirchentag "Vom Ende der Unschuld" composed by Stephan Pfeiffer and directed by Kirsten Harms.
In December 2013 his most successful debut was Colline /LA BOHEME at the theatre Gera under the conduction of Laurent Wagner, directed by Anthony Pilavachi.
In July/ August 2014 Jörn Schümann was engaged as Kaspar/ DER FREISCHÜTZ in Graubünden/ Switzerland during the festival "operaviva".
Jörn Schümann has had the privilege of working with such conductors as Simone Young, Ingo Metzmacher, Michail Jurowski, Peter Schneider, Michael Hofstetter, Stefan Soltesz, Frederic Chaslin, Philippe Auguin, Marco Armiliato, Ivor Bolton, Ulf Schirmer, Ulrich Windfuhr and Donald Runnicles.
Among others, as well as directors such as Jürgen Flimm, Peter Konwitschny, Johannes Schaaf, Willy Decker, Kirsten Harms, Anthony Pilavachi and Christof Loy.
His successful concert career had taken him to the Semperoper Dresden, stateopera "Unter den Linden" Berlin as well as to the opera houses of Amsterdam, Peking, Paris, Luzern, Münster, Erfurt and let him sing as guest artist during the Schlossfestspiele Schwerin.